contributed by Tanyia Foster
Chris Brown held a public two-day yard sale, at his Tarzana, California, home on Nov. 6, and Nov. 7.
Just shortly after the recent release of his 9th studio album, Indigo, and the "Indigoat" tour that followed the album release; singer, songwriter and performer, Chris Brown, continues to give back to his loyal "team breezy" fan base, by welcoming them to his home where he had a two day yard sale.
The sale featured "significantly marked-down high end designer items" with prices as low as $10. Chris Brown held the sale as a way of giving back to his fans and says, "I got an abundance of clothes, why be stingy when we can share."
Brown had been hinting at the yard sale on social media for about a week, before he released a flyer officially announcing the event. He posted the flyer on his Instagram and Twitter accounts, inviting his millions of followers to his Tarzana, California, home to shop the sale from 10a.m-7p.m on Nov. 6. The next day, a second flyer was posted, announcing day 2 of the yard sale which was held Nov.7.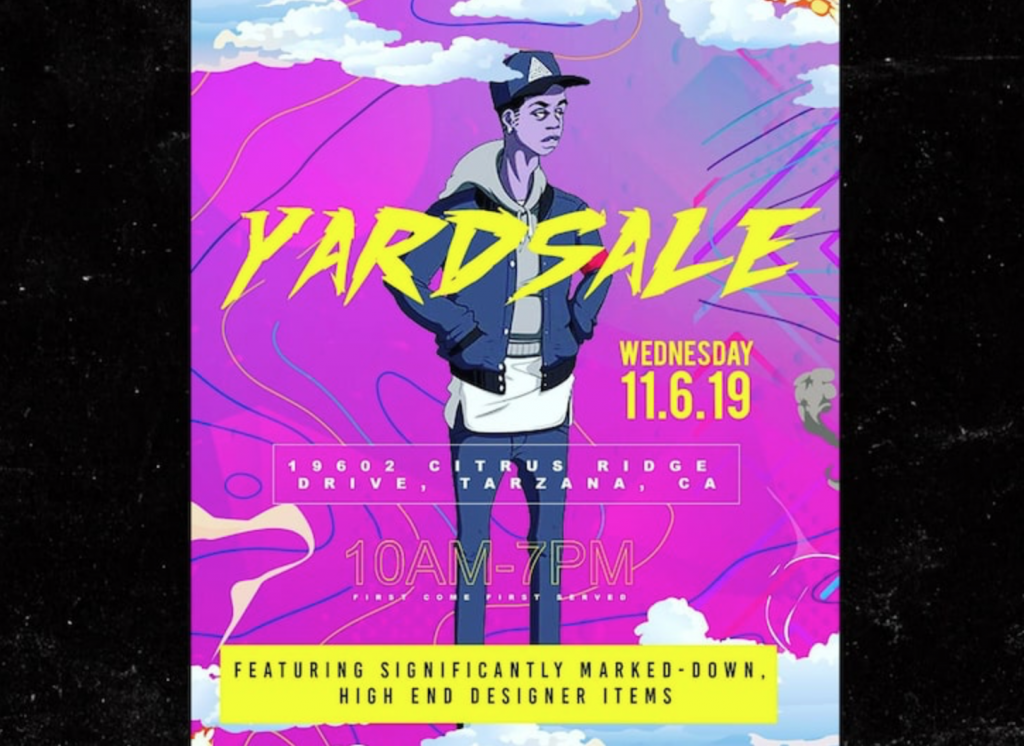 The parking lot in front of Brown's home held several tents, consisting of racks of clothing and accessories. The event drew long lines of fans and shoppers, some of which waited several hours; hoping to get their hands on the low priced designer items being sold. Some of the items were previously worn by the r&b artist in music videos, red carpets events and shows. Merchandise promoting his recent Indigoat tour was sold as well.
According to ABC 7 , Los Angeles police and security guards had been assigned to the location due to safety concerns, but the event continued with no issues.
A recap video of the yard sale was posted on Brown's Instagram. The video features footage of the event and commentary from fans; many of them thanking him. In the video, Brown speaks about the success of the event, saying, "It was a great turnout; nobody argued, nobody fought." He also talks about his upbringing, in which he was not as fortunate to have these luxury items. He recounted, "Having to make do with what I had, one pair of Air Force Ones for the whole season." That experience is something that makes him want to give back to the community.
He thanks his fans for their continuous support, as well as the LAPD for allowing the event to proceed. Brown says he hopes to host the event annually.
Part of the proceeds from the sale will go to charity's Chris Brown is associated with.