Contributed by Ashley Tate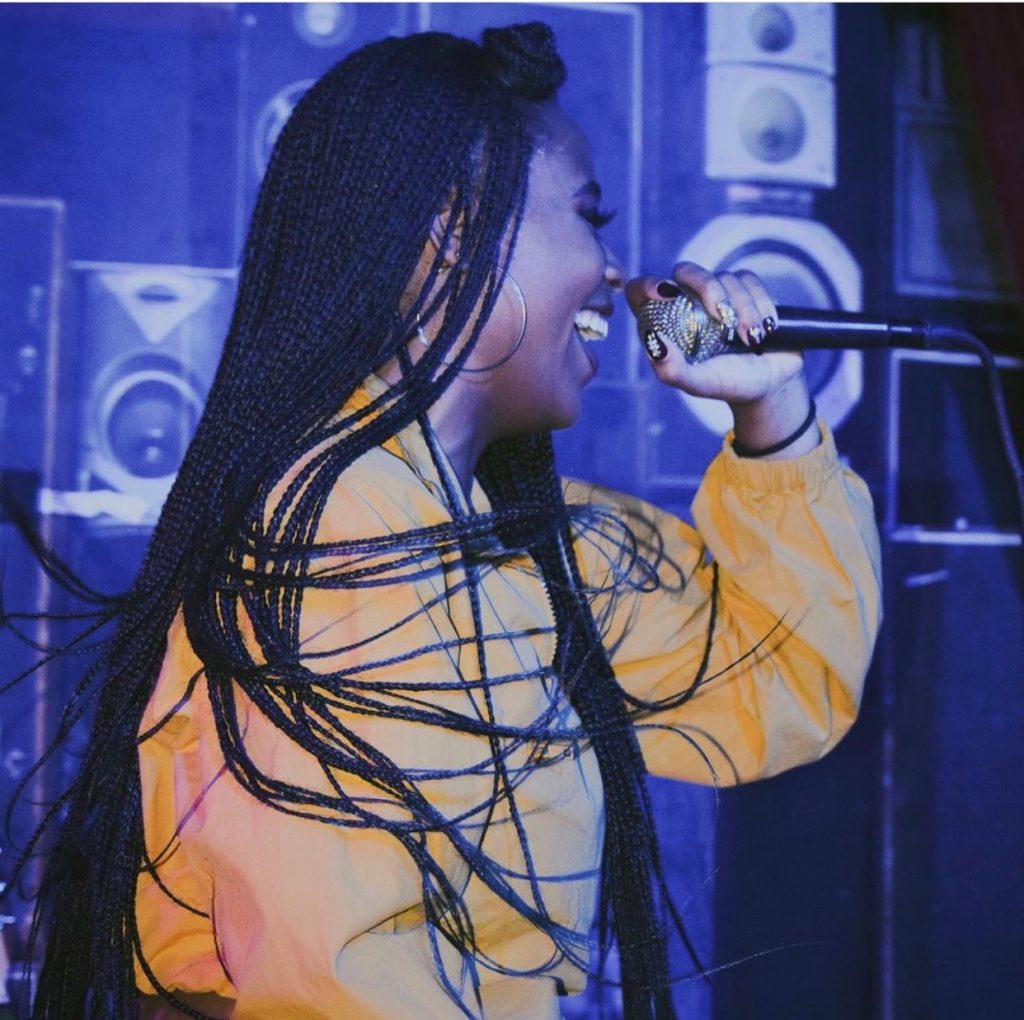 As the years within the music industry zoom past us like drive-by's, we can only reflect on the footprints that have been left, and the footsteps that are to come after.
Often, the argument is made that the need for more women in rap is detrimental for a growing and inclusive genre. Yet, if we look around us–there are more than enough women paving the way for others to come behind them, as well as rapping circles around the men that stand beside them–the exposure is just what is missing.
Among these trailblazing talents, are fresh and enthusiastic rappers like Howard University's very own Jade Whaley–with original flows, killer style, and a mind full of ideas waiting to be heard.
Jade Whaley is a 19-year-old full-time Howard student and artist born and raised in the suburbs of none other than Los Angeles, California. Jade, also known by her stage name, Mistress of Rap aims to bring "West Coast Flavor" wherever she goes–whether it be through her music or daily interactions among her peers.
She believes that she was made for the spotlight, captivating audience with her sound: part bounce, and part groove. Often, she finds herself compared to artists Rapsody and Tierra Whack–two other women who are taking the hip-hop industry by storm.
Her biggest inspiration comes from some of the game's best artists such as Kendrick Lamar, Freddie Gibbs, and MF Doom as she tailors her flow and style to fit her own.
Everything that Jade does solidifies her role as a trailblazer, which explains why she's become quite a hot commodity within the DMV music scene with over ten performances within the city as of now.
There is truly no telling what is in store for this young MC, as she has a lot of life to live and talent to give. As she makes her mark on the music industry, she's sure to make her Bison family proud.
So, the question still stands–do we need more women in rap? Rap is bigger than the arrival of new faces and flows. We need M.O.R. women in rap–women like Jade who are passionate about their art, deliberate in their message, and not scared to show the world that they're here.
That is what makes rap thrive, and what will quite frankly, keep it alive.