Contributed by Nyah Marshall, Photography by DiAnte Washington
Mucus Fest is a celebration of "Black artistry, Black pride and Black community," said Nadira Jamerson, founder of SiKK Nation LLC.
This is the second year SiKK Nation put on Mucus Fest, an annual musical festival showcasing promising Black, up and coming artists and creators.
Jamerson described how last year's Mucus Fest was held at the Emergence Community Arts Collective, a small building behind Banneker High School. It attracted an intimate crowd and only showcased artists that go to Howard University.
This year's festival was on Feb. 28 and moved to the Black Cat, a live-music venue. It brought in artists and creators from all over. 
Jamerson, who is an English major at Howard, experiences first-hand what it means to be a Black artist in a world that doesn't appreciate and represent them enough.
"I'm an artist myself, and I've been living in this "truth."
This "truth" that she speaks of is the fact that black artistry isn't represented and advocated for enough in our society. This made her want to start SiKK Nation, a platform for black art, and eventually begin the annual Mucus Fest in 2019 to showcase all the black art she's been exposed to in D.C. and at Howard. 
Her experiences and exposure to art in this community are directly reflected in the way she goes about picking the artists who get to be apart of Mucus Fest.
When asked how she picks the festival's lineup, she stated "really anybody that I like can perform… all of these artists I've heard and seen before, and I just keep a list going in my head."
The festival kicked off with Howard students, DJ Magic and host Anexis, getting the crowd warmed up for the first performers, Soul Sistas.
Soul Sistas opening up Mucus

Soul Sistas opening up Mucus Fest
The Soul Sistas' jazz-inspired performance was followed by rapper M.O.R, who brought her west coast flow to the stage.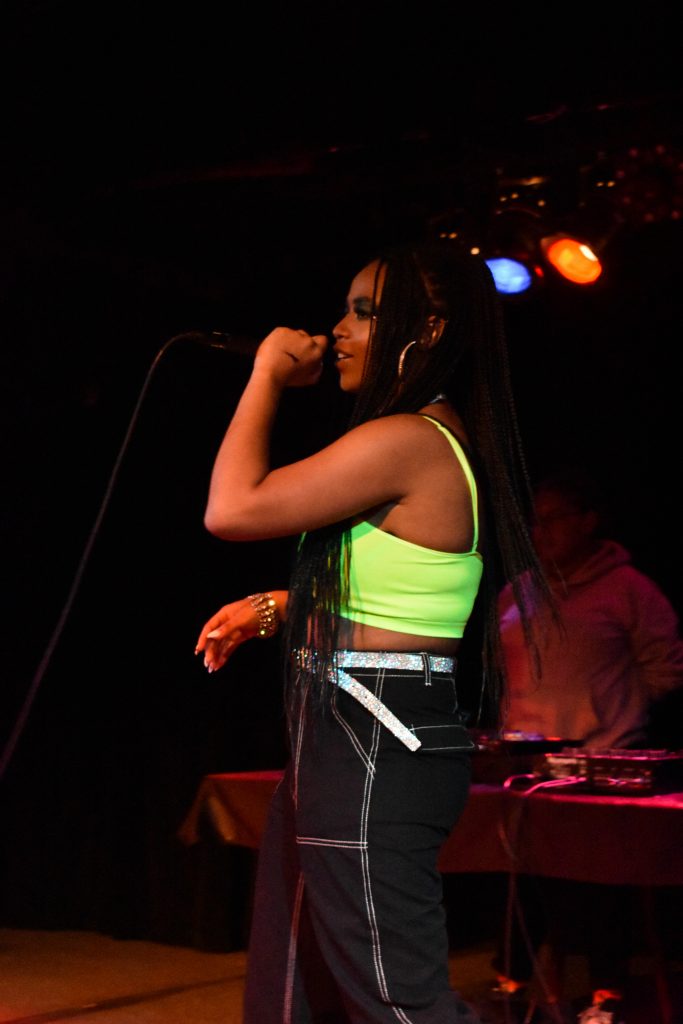 During the festival, audience members were able to walk around the venue and check out some of the art displays SiKK Nation chose for the Fest. The showcases included designs by Ntuiit and M.O.E Studios; art by 202ArtBby and #JewelsArt; and photography by Reese. 
Jewel showing off her art

Jewel's Art

M. O. E. Studios

M. O. E. Studios
After her performance, musical artist, Chocolate Choppa, summed up what it means for a Black artist to have creative spaces like Mucus Fest.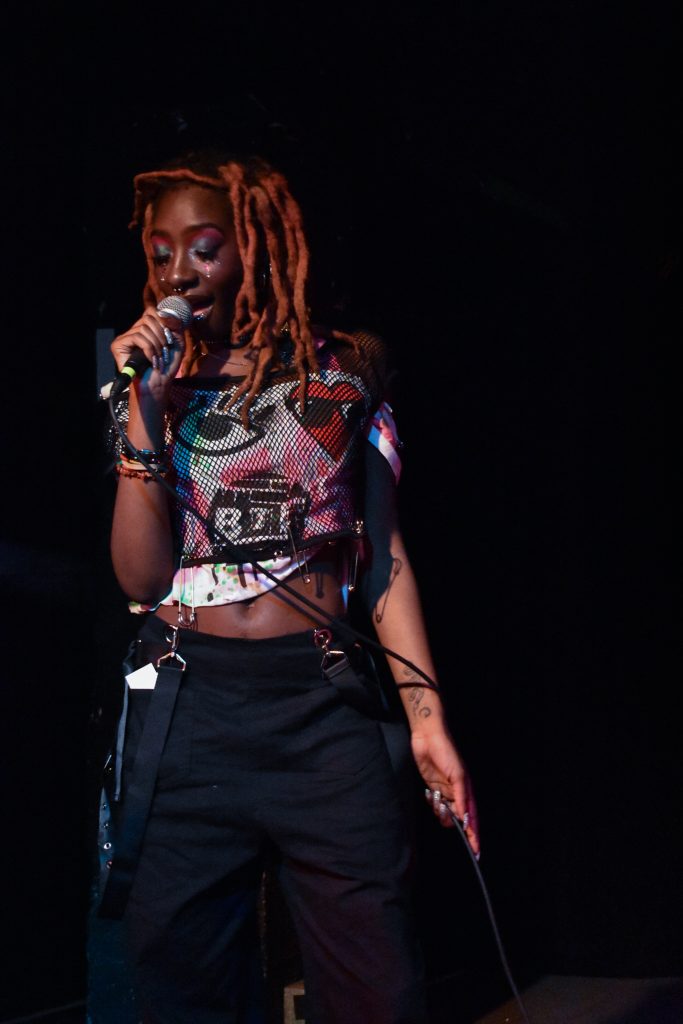 She told the story of how she was originally from Oklahoma and took a huge risk by moving to Maryland her senior year.
"That town was too small for my dreams," she stated while reminiscing. "I love the DMV…I love Mucus Fest… everyone here is themselves and no one's scared to be different."
The night continued with performances by PG County rapper, Odd Mojo, who once opened up for Grammy-nominated rapper, Rapsody; and performances by Baltimore rapper, Baby Kahlo, and rapper Phlegm.
Odd Mojo
During Howard student, MESSIAH!'s performance, he showed how deep and supportive his city Charlotte was by chanting "704" and calling everyone from his city to the stage. Rapper's, Mavi and Ahmir The King were among those that joined MESSIAH! in his performance.
MESSIAH!
The festival ended with headliner performers Mavi and Lil Dude Luciano getting the crowd lit one more time.
Howard student and artist, Mavi, showed to be a crowd favorite as audience members sang along to the songs he performed from his recent album Let the Sun Talk.
Mavi
As Jamerson said, "supporting Mucus Fest and SiKK Nation is supporting Black artistry." You can be a supporter by following their social media platforms, donating using their website sikknation.com, and by pulling up to their upcoming events.